Sports Betting can offer a paradigm shift for US State Lotteries revival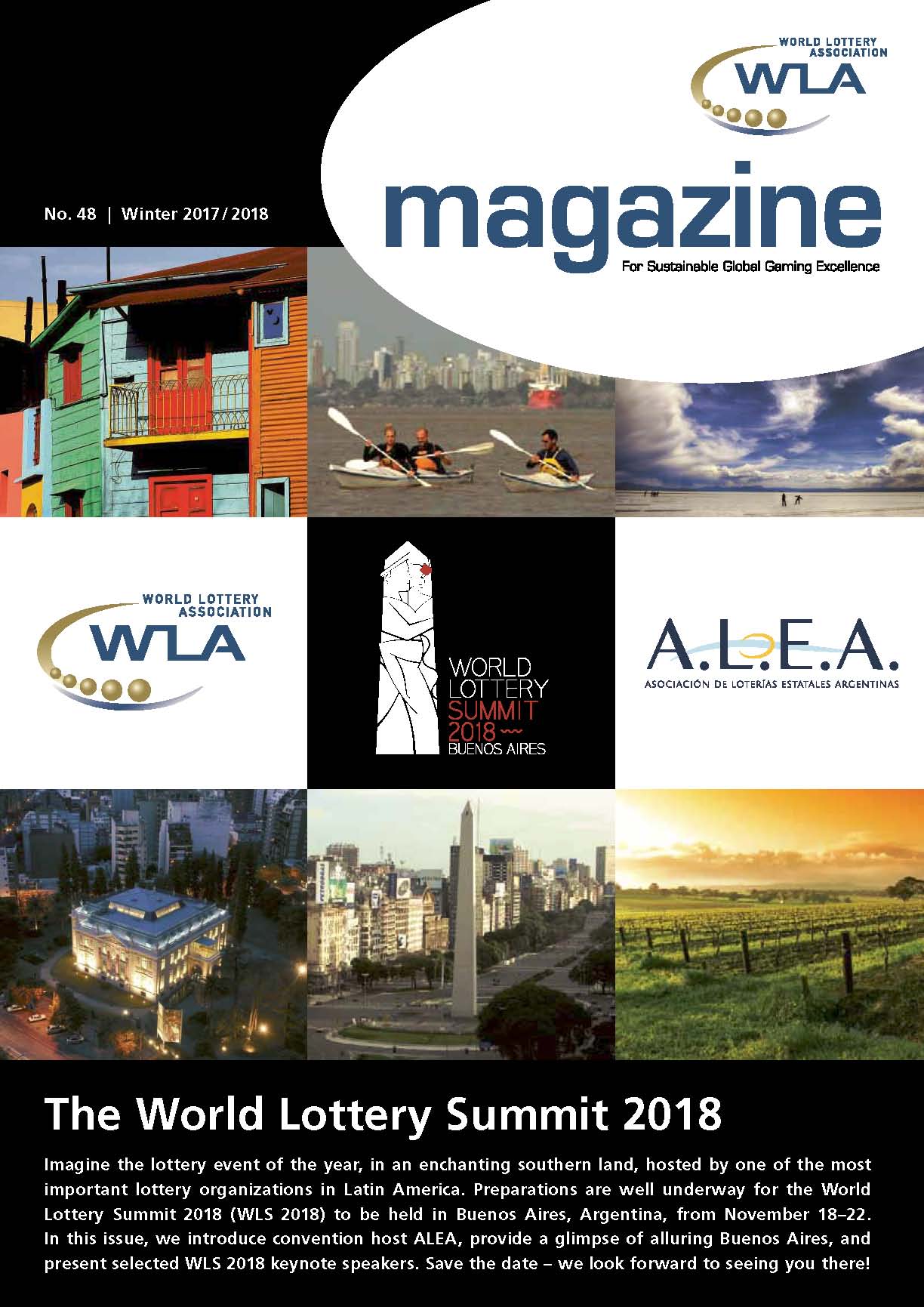 Limited growth in revenues and profits or even stagnation pose a direct risk for State budgets and significant hurdles in the Lotteries' process for digital transformation that is critical for addressing in a sustainable way the next generation of players.

An ongoing debate on legalizing sports betting in the U.S. creates the prospect to drive millions of Americans, who now presumably bet on the illegal market, to a regulated and controlled environment. There is growing concern that U.S. sports gambling prohibition has created a large betting underground market, where billions of untaxed dollars are wagered illegally[1]. The Interstate Wire Act, the Professional and Amateur Sports Protection Act and The Unlawful Internet Gambling Enforcement Act are in the early stages of review, with the prospect of extensive legalization of sports betting, that will limit grey betting activities and attract several worldwide established sports betting online operators. U.S. sports betting market estimations indicate its potential between $1.6bn and $11.9bn in GGR, prospectively making it one of the world's largest regulated sports betting markets[1].
Listening to these market projections, State Lotteries are presented with a great opportunity to introduce their own sports betting offering, following what seems to be a common practice for many Lotteries worldwide, in the same successful way as they do with their traditional games. At the same time, Lotteries will be able to introduce new digital tools, such as CRM and increase their presence in the online channels that will help with attracting and retaining players in a safe, regulated, and responsible playing environment. This Lottery revival will be driven by revenue streams that will be recovered from the existing, presumably huge illegal markets, even if these recovery rates are modest in the beginning; eventually they are bound to grow fast with better regulation, adoption of modern technologies, and increasing engagement of a growing number of relevant stakeholders.
Failing to update and modernize their product offering by staying distant from the sports betting industry (retail, online and mobile), State Lotteries run the risk to lose a considerable portion of the overall gambling market share and especially the one that applies to the younger generation, hence risking a possible reduction in their overall lottery sales. This will consequently lead to a reduction of the funds allocated to the educational and good causes programs they support and the erosion of their greatest current asset, their retail network.
Therefore they need to actively participate to this new market with a sports betting product that is socially accepted, transparent, easy to understand, reliable and of course tailored to the U.S. sports betting demand. Capitalizing on the breadth of their already established retail network, State Lotteries may create and increase in a time-efficient way the branding awareness of their sports betting offering, shifting betting entertainment also to the retail environment and making the game available to a wider playing audience.
It is widely documented that Lottery and Sports-betting audiences appeal to different demographic groups. Exploiting the cross-sales effect, Lotteries can generate a customer flow from the betting sector generating an additional revenue stream for the benefit and support of societal good causes. As players change demographic groups over time the conversion from playing one vertical to another will be facilitated by modern player engagement tools.
Furthermore, State Lotteries, using to their advantage their customer and market proficiency, employing a more sustainable operational model that involves both online and retail offering, and focusing on events and markets of high interest to the State's population, will manage to safeguard their already established market share and even make it bigger.
Nevertheless, State Lotteries bearing the image and brand of a reliable organization that already operates for many years in the States, should undertake a key role or even become the driver of the State licensing and expansion process, advising the way operators enter the market (i.e. how they obtain a license, number of licenses available per State, taxation issues, if a retail presence is required in order to operate) and at the same time setting the market standards for responsible gaming, ensuring that the sports betting product is secure and safe for their people.
In a recent conference on the subject it emerged that the key for moving forward is the right balance between offering a responsible product that is at the same time competitive and make sure that sports integrity is protected. INTRALOT places significant emphasis in a Customer Relations System that offers incentives to players and retailers, detects fraud, and maintains a safe playing environment while introducing personalized offering that accommodates the needs of the modern player. Recognizing the potential of this market INTRALOT also invested in a next generation betting platform that for the first time serves with one betting platform both the online and the land-based channel. At the same time, INTRALOT offers integrated infrastructure solutions for both lottery and betting verticals that will be at the focus of INTRALOT's exhibits at ICE exhibition in February 2018, in London.
[1.]"U.S. Sports Betting Special Report Assessing the Obstacles and Opportunities", Gambling Compliance, 2016