Vendor Roundup: Sports Betting, La Fleur's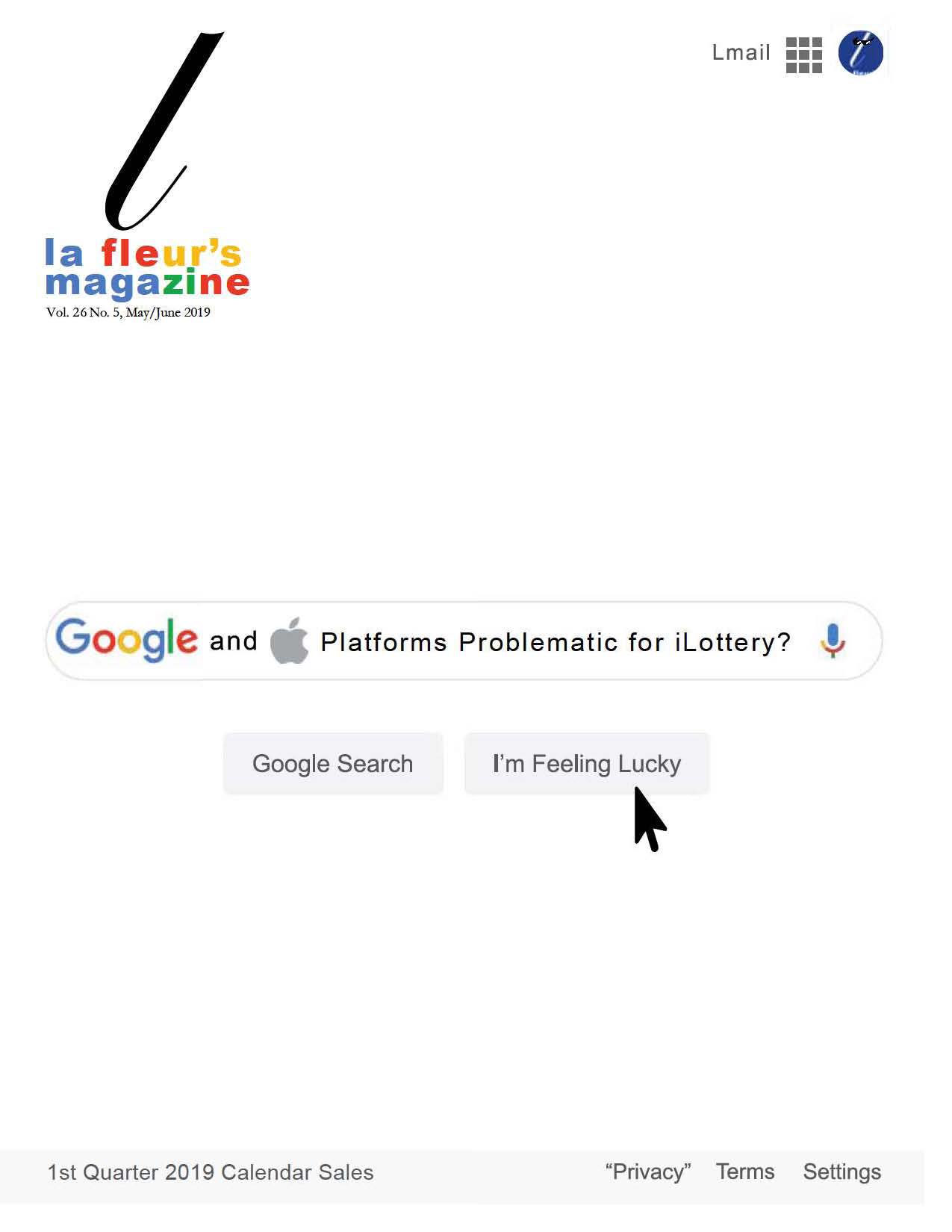 We ask INTRALOT's Group Betting Director Bill Demakakos about the regulated sports betting potential of the US Market.
What is the potential impact of PASPA for the U.S. market?
In terms of market size, we see into two scenarios, with the first being a fully regulated "all-50 States, all facilities, all channels" scenario with a potential of $22b - $27b in gross win and a more realistic one at $9b - $13b in gross win, with a certain degree of elasticity on the number of States to allow SB, facilities, channels, product mix, tax levels, license fees and the achieved "illegal-to-legal" shift rate.
With current lottery clients, what is one of the most important features in a sports betting platform?
Capitalizing on their client knowledge and reach through their retail network breadth, State Lotteries can offer their consumers an entertaining yet safe betting experience and the cross "lottery-SB" flow ability. If we assume a fine level on SB platform capabilities and extend the question on the operator side, risk management services (i.e. trading) expertise would be the single most important item for a Lottery to look for at a potential partner.
What demographic does sports betting attract?
Major segment is male, 21-45, with a clear trend on the younger end of this range to be heavily engaged using tech products and social elements.
And how could this impact the core lottery player base?
This will impact some of the base on the expansionary aspect, but more importantly on how and where lottery will grow in all future gaming channels and features sought, with a clear trend pointing towards online, mobile and personalized content.
What do lotteries need to focus on during the preparation phase of a state legislature drafting a sports betting bill (such as "call to action" and garnering support from governor's office and legislators)?
In the wake of the Supreme Court's ruling on PASPA, State Lotteries - especially first-movers - need to work on setting up and execute a coherent policy strategy addressing constitutionality, procurement and speed to market –affecting issues, as applicable and appropriate, reaching out to all support they can get from Governor's office.
Will sports betting be a large revenue driver for U.S. lotteries?
Yes, State Lotteries enjoy a tremendous advantage by having a large network of agents in the field and cross selling opportunities will provide more opportunities for other products. But State Lotteries need to understand that this is a different channel that requires different gaming strategies and will most likely cross over and potentially cross out current tradition lottery growth ideas. In order to be able to harvest on full potential though, they will also have to quickly adapt to the retail-modernization and "connected player experience" requirement that sports betting brings along.
INTRALOT is a global leader in managing sports betting operations around the world. How would you describe your competitive advantages and proposition?
Sports betting represented 55,0% of our revenue in the twelve months ended December 31, 2017, including the operation, supply of technology, bookmaking and risk management services for 12 jurisdictions, with a capacity of more than 12.000 events (pre‑game and in‑play) per month and more than 400 market types. We believe we are one of the leading sports betting providers in the state‑sponsored gaming sector in the world. In the case of licensed operations, we primarily operate through agents who bear the cost of operation, while we manage the sports book. INTRALOT''s value proposition leverages on our new state-of-the-art and feature-rich Sports Betting platform, along with our "25-years tested" managed trading services (MTS), which was designed to support and enhance the modern SB operation, driving growth across all channels, and to enable a connected player experience.