Dreamtouch
Stepping up to the dream
DREAMTOUCH is INTRALOT's unique turnkey solution for boosting lottery and retailer revenues. It is a next generation vending machine featuring an embedded full HD touchscreen that offers unlimited draw-based games, terminal instants and scratch tickets through multiple participation methods. Moreover, it fully complies with the Americans Disabilities Act.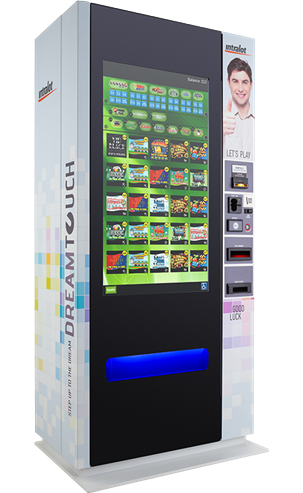 This revolutionary terminal can be installed in traditional points of sale and in numerous other locations, enabling operators to attract new audiences and enjoy continuous sales.

Elegantly designed to blend into any regulated retail environment, the DREAMTOUCH features advanced digital signage and advertising capabilities, displaying in-store promotional content and call-to-action messages to players when on standby. An internal 8-inch touchscreen speeds up software setup and diagnostics, minimizing gaming downtime.

With three simple steps –PAY, PLAY and GO- new players, especially impulse buyers, can conveniently enjoy a novel gaming experience, while traditional brick and mortar outlets can be revamped to offer a one-of-a-kind retail-tainment experience. Whether cash, debit, credit or cash-less, all that players need to do is touch the screen give their luck a chance.
Product Description
Available versions:
• Generic: 42'' touchscreen, up to 25 different scratches
• Compact: 32'' touchscreen, up to 12 different scratches
• Lite: 42'' touchscreen, limitless draw-based and instant win games

All versions feature:
• Full HD touchscreen displays
• Audio amplifier
• Slim bodywork
• Branding capabilities
• User-friendly interfaces
• Multiple payment and participation methods
• Age verification
• Alarm siren
• Remote control functionality

Offered services:
• Self-service gaming
• Round the clock advertising / digital signage

Supported games:
• Lottery
• Draw-based
• Terminal instants
• Scratches

Key benefits:
• Placement flexibility: lottery stores, shopping malls, airports, bars, railway stations, shop-in-shop points, etc.
• Player base expansion: appeals to all, including tech-savvy and impulsive individuals
• Sales increases: becomes widely available for enriched player experiences without further staff involvement
• Modernization of 'brick and mortar' outlets and overall brand identity
Product Gallery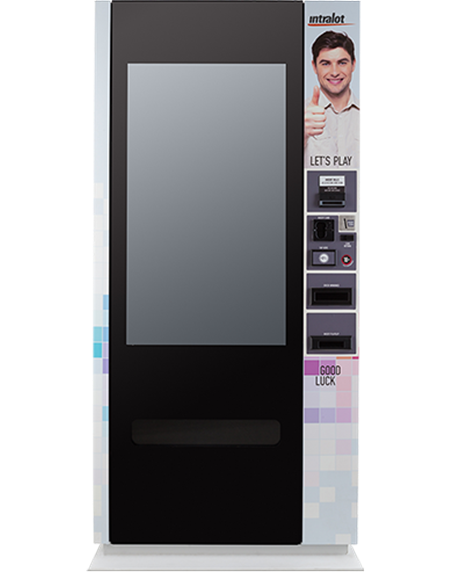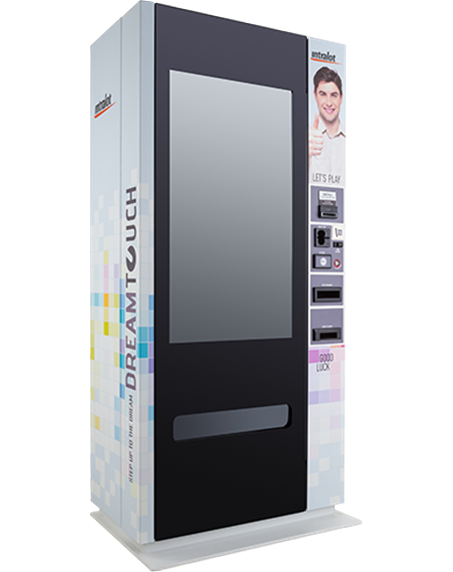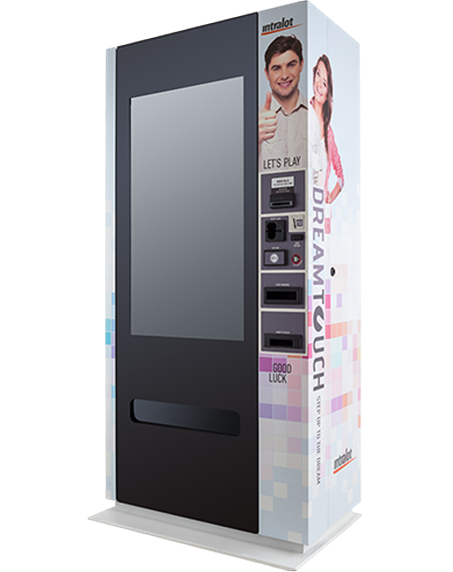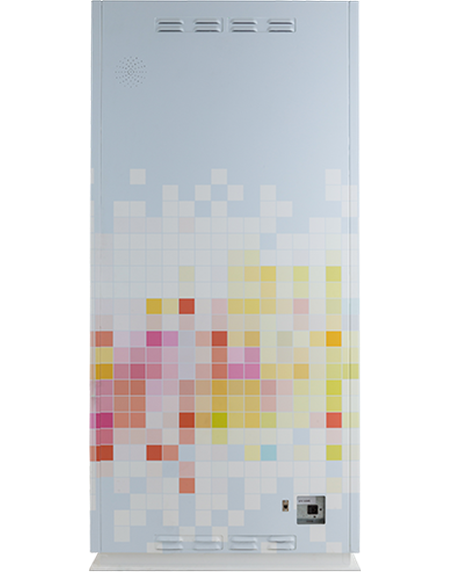 View also