TapnBet
Impulse Betting for everyone
An innovative way of betting, TapnBet uses a Vending Machine or Self-Service terminal to help less experienced users browse among the games offered and choose pre-determined bets on pre-game markets, without having to fill-in a betslip. Then they follow a wizard-like journey to place their bet and pay in a simple manner.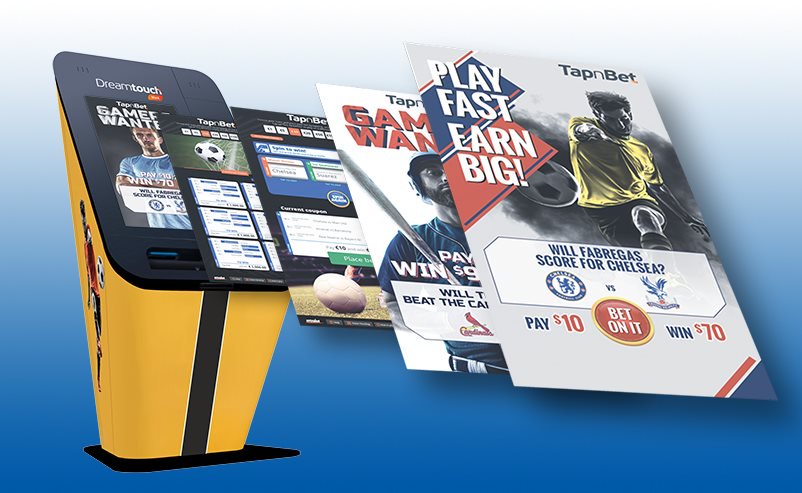 TapnBet meets the needs of the non-expert Sports Betting punter, broadening a Sportbook's client base with new players wishing to understand more about Sports Betting who may not yet be ready to create their own betslips. It combines unparalleled User Experience features with quick transactions and can be offered through various channels.
When installed in DreamTouch terminals, INTRALOT's semi-unattended points of sale that can be used in various retail locations, their large format offers plenty of room for interaction with end customers. Players can place their bets through a gamified reel feature that simulates the slot player experience, with each reel corresponding to a specific market selection. For quick bet placement, they can also select a filtered betting offering that makes sense to beginners.
When hosted in GameBase, TapnBet meets the need for small footprint solutions, enabling operators to conveniently fit it even in the smallest Betting shops. Additionally, it offers the "Easy Accumulator" feature, which allows customers to dynamically create their own betslips from a set of pre-filtered events, markets and additional playing categories that provide a fresh and exciting user experience.