Betting Platform
Advanced Sportsbook management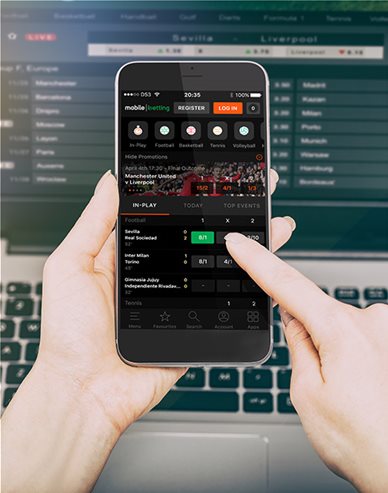 Leveraging more than 20 years of in-field experience in 56 regulated jurisdictions worldwide and an industry-leading portfolio of 18 Sports Betting operations, we recently developed our most advanced and versatile betting platform to date. Incorporating state of the art technologies and cutting-edge features, the INTRALOT betting platform supports all sports events, international live horse and greyhound racing, as well as virtual and pre-recorded games for retail, online and mobile sales channels, making it the ideal betting partner for any licensed land-based or online operator.
KEY FEATURES

Omnichannel: Designed to simultaneously feed multiple diverse customer touchpoints, regardless of geographical location or specific business needs. By parameterizing sports betting content for up to five different sales channels, the platform enables operators to seamlessly reach their targeted audiences.

Automated pricing models: Internally developed proprietary algorithmic pricing models ensure market pricing accuracy for 14 sports events.

Resulting: The rapid resulting procedure is fully compliant with our four-eye policy, while fully automated market settlement during events is also supported.

Trading tools: Risk management is facilitated by the platform's alerting mechanism and automated features. Operators gain full control through real-time liability exposure monitoring on multiple levels, ranging from an entire sportsbook overview down to the market level.

All-inclusive: Fully integrated with our native mobile betting application, the platform can be optionally augmented with our internally developed Canvas CMS (link) and Pulse CRM (link) platforms for enhanced player segmentation, customer relationship management and sales channel customization.

The ability to optimally combine content and services and adapt them to local market conditions is one of our platform's strongest points. Based on their specific business requirements, operators can select different modules to strengthen brand awareness, increase customer acquisition and retention rates, maximize turnover and optimize operational costs.