Horizon
Retail digital signage for all verticals
A powerful information, messaging and promotion platform, HORIZON is INTRALOT's multi-vertical Retail Digital Signage & Communication solution. Ideal for developing, delivering and displaying rich multimedia content, in multiple, geographically dispersed lottery venues, it is an advanced end-to-end content management, delivery and playout system that uses entertaining audio-visual content to enrich the retail gaming experience and boost player engagement.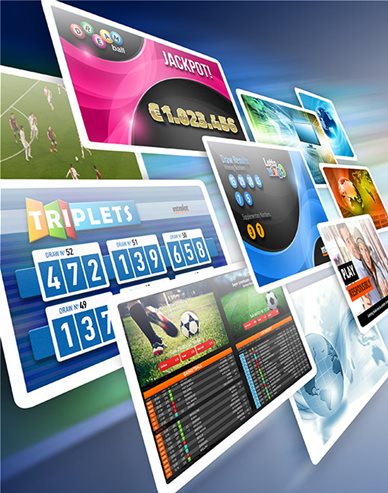 HORIZON-based visuals can help retailers increase traffic, enhance player satisfaction and maximize cross-sell and upsell opportunities, enabling them to redesign the in-store gaming environment and evolve their business from simple points of sale to venues offering unique and memorable experiences.
Highly efficient, HORIZON can be easily customized to provide top quality localized content for multiple game verticals (lottery, sports betting, interactive games). It is also scalable, supporting large scale, multi-site deployments with real-time data delivery and optimal bandwidth utilization, flexible, supporting different in-store display devices (SSBTs, retailer terminals, touchscreens, media players) and cost effective, using cost-efficient servers to lower telecommunications expenses.