Native Apps
Game on... the go
INTRALOT native Lottery application enables operators to improve the gameplay experience, increase player engagement, attract younger audiences and ultimately monetize the complete lottery experience on mobile devices.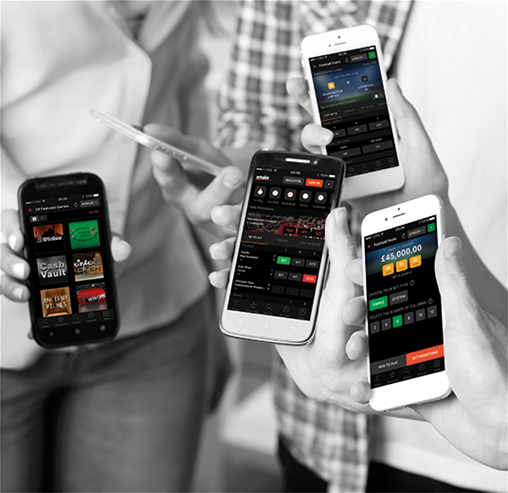 Features:

• Support of all lottery games (singe matrix, double matrix, pick-x, fast games, spiel/add-ons)

• Real time draw displays for fast draw games

• Contextual and personalized promotional banners/carousels

• Play online directly, use a shopping cart, or prepare playslip for submission at retail POS

• Ticket checker & Store Finder

• Fun end engaging ways to play (shake device, horoscopes, weather etc.)

• Managed by INTRALOT Canvas CMS that enables significant modifications to the app (even addition of a completely new game) without the need to upload new app version.