How can lotteries keep up in an ever-changing sector_Gambling Insider_March-April 2019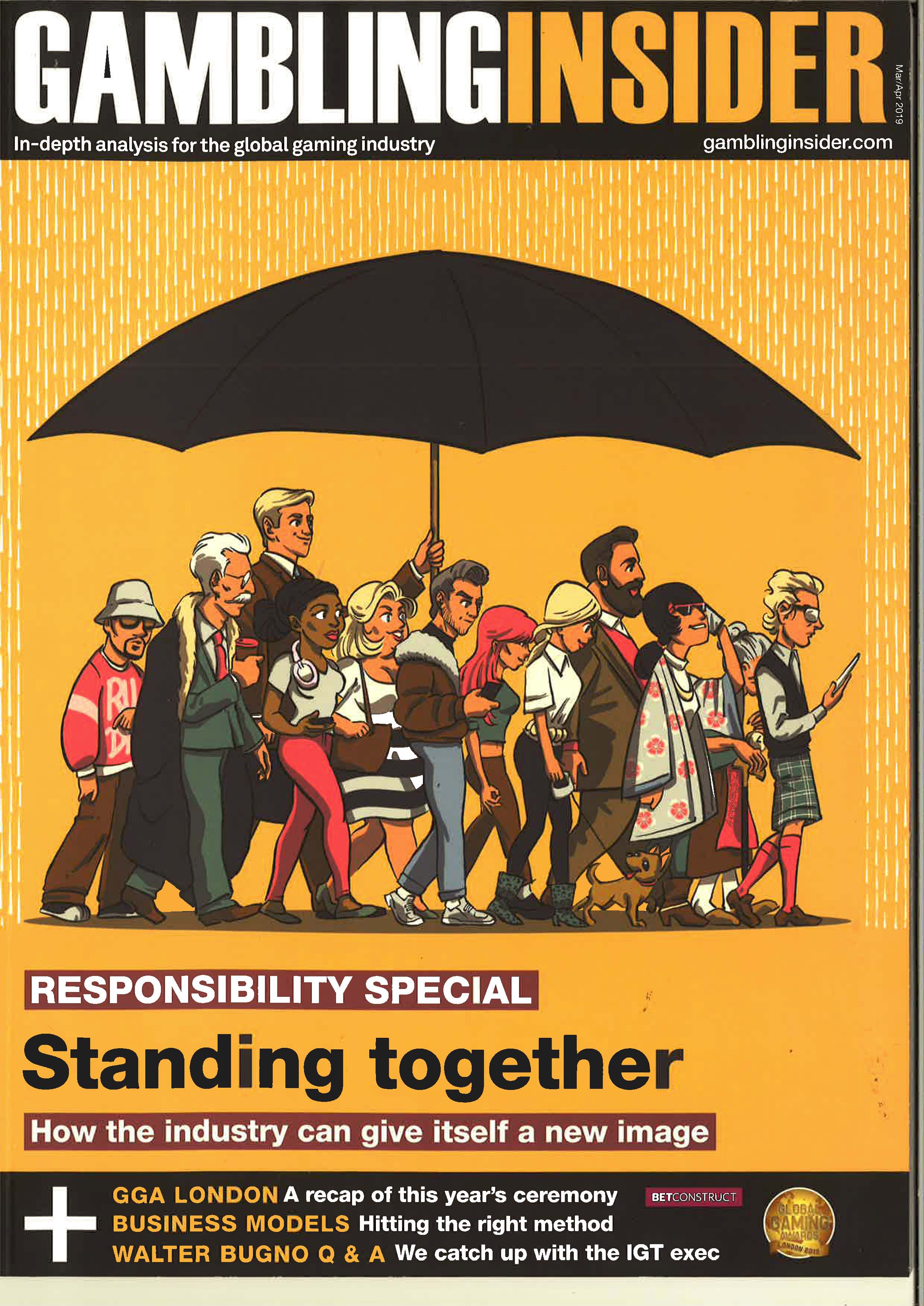 Andreas Ninios_Director of Product Management & Planning
Evolution is unstoppable and new technologies emerge all the time. The way and intensity in which these technologies shall be adopted highly depends on distinct consumer needs and habits. What drives consumers into action are innovative technologies which are embraced when practical needs are met in meaningful ways.

As technological advancement and innovation are deep in the DNA of gaming, vendors tend to adopt a more critical stance towards established tools and more easily promote innovative technology solutions. In its turn, this has an impact on the front-end retailers, who have endorsed advanced applications by 53% according to a survey by Focus Bari S.A., a leading Greek market research agency, with the cooperation of SSi and Isra Center.
Digitalization of gaming is an established and evident trend nowadays, in line with all other aspects of contemporary life; online betting penetration has already reached 36% among players, while mobile betting through apps 20%. What is most important, players around the globe tend to demonstrate a more tech-integrated profile, beyond gaming as such.
At the same time, retailers that offer games of chance, except "exclusive" gaming retailers, demonstrate a more high-tech profile, as well. For them, eagerness to push their business forward leads them to advanced technology integration [53% vs. 27% among total retailers], preference over non-physical ways of payment, higher online presence and investment in advanced store equipment, such as barcode scanners TV screens, vending and self-service terminals and of course, gaming terminals.
Physical and digital channels coexist, each attracting a core group of players that feels at ease with it, while at the same time, there is an enlarged group that represents most players, which can easily "transcend" the barriers of the two worlds and adapt to both the physical and the digital experience according to the occasion.

Under this notion, Operators must use platforms that enable smooth and seamless customer experience in the physical and the digital worlds. Additionally, players look for technology innovations which define the new gaming era and for exceptional experiences that transform customer journey in a unique experience. Players expect instant access to options and personalized offerings and they look for speed, simplicity and ease of use in all touchpoints. In this context, the gaming market seems to be successfully and seamlessly leading the way towards digitalization, while maintaining a strong and robust physical presence. Therefore, INTRALOT develops products with great consideration and focus on customer experience, either in the digital or the physical world by integrating new technologies and innovations.
It is widely documented that Lottery and Sports-betting audiences appeal to different demographic groups. Exploiting the cross-sales effect, Lotteries can generate a customer flow from the betting sector generating an additional revenue stream for the benefit and support of societal good causes. As players change demographic groups over time the conversion from playing one vertical to another will be facilitated by modern player engagement tools. It's imperative that lottery continues to develop new attractive products to all online and mobile players as it can be a very effective cross-sell tool for operators.

In terms of emerging markets, United States shows a great potential to become one of the world's largest regulated sports betting market. The potential size of this market will be subject to the number of states that will legalize sports betting and their respective market size.
The product mix, tax levels and other fees, will seriously affect its size as well. INTRALOT expects for the U.S. lotteries that will enter the sports betting market to realize significant opportunities. U.S. lotteries are already in position to leverage from their wide land-based networks and customer base as well as their established integrity and commitment to responsible gaming. U.S. lotteries have the ability to offer a sports betting product that is socially acceptable, reliable and transparent.