INTRALOT Orion
The next-generation Sports Betting platform for a truly connected player experience
Incorporating state-of-the-art technologies and cutting-edge features, INTRALOT Orion supports all sports events, live-horse and greyhound racing, as well as virtual and pre-recorded games for retail, online and mobile sales channels.
Key benefits

Player-Centric
INTRALOT Orion supports the entire player journey across channels with a rich set of Betting features, including promotions and bonuses, personalized pricing, price boost, and the most complete cash-out suite.

All-Inclusive
INTRALOT Orion is the single point of control for all player touchpoints, including desktop, native mobile application and self-service terminals. The ability to optimally combine content and services and adapt them to local market conditions, is one of the platform's strongest assets.
True Omni-Channel
INTRALOT Orion is designed to simultaneously feed multiple, diverse online and offline customer touchpoints, regardless of geographical location or specific business needs. By parameterizing Sports Betting content and enabling differentiated risk management per sales channel, operators can now reach their target audiences more effectively and manage their margin on a per-channel basis.
Flexible, Configurable and Highly Scalable
INTRALOT Orion is a multi-feed-ready platform, adaptable to each local market. Built as an open system, it easily integrates with third-party software, ensuring optimization of resources management and elimination of cost, as well as the creation of best-of-breed solutions tailored to each operator's strategy.
Advanced Trading Tools
INTRALOT Orion offers a wide variety of risk-management tools designed to effectively balance product attractiveness with profitability and handle the risks inherent in all Fixed-Odds Betting operations. These tools include:
Dynamic and automated limits.
Restrictions and bet validations.
Preventive mechanisms, such as real-time alerting and automated "safety nets".
Algorithmic pricing models, offering the ability for differentiated odds per sales channel, fully configurable per event hierarchy level and flexible switching of pricing modes.

CRM and CMS capabilities
INTRALOT Orion can be optionally enhanced with our proprietary Canvas, Intralot PlayerX and Intralot RetailerX platforms, offering improved player segmentation, customer relationship management and sales channel customization.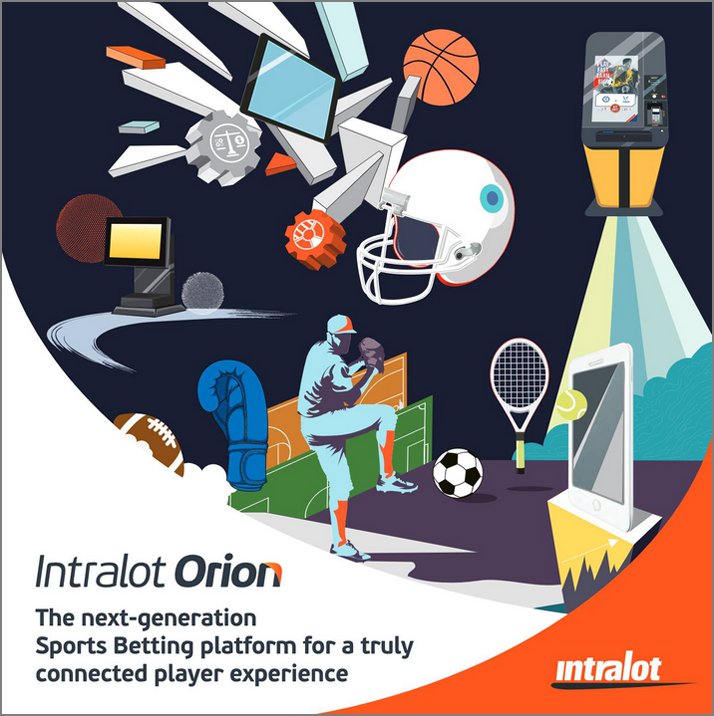 Brochure