INTRALOT, Inc. Congratulates the Idaho Lottery for their Contribution to the State of Idaho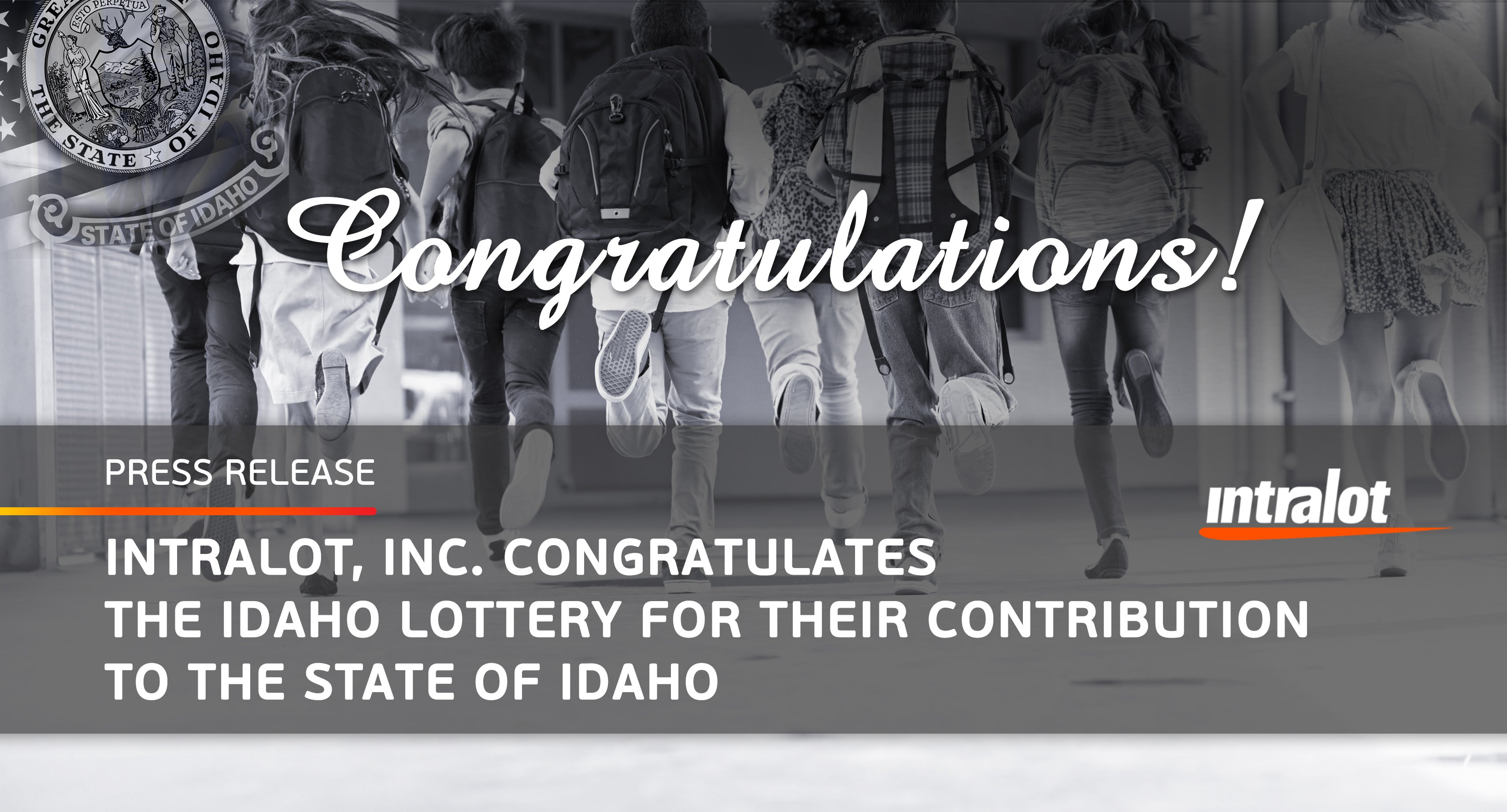 INTRALOT is pleased to announce that its U.S. subsidiary, INTRALOT, Inc., would like to congratulate our partners at the Idaho Lottery on their 2020 state return. The Lottery announced $55.5 million in total dividends for the fiscal year. Since its inception, the Idaho Lottery, including this year, has now returned over $961.5 million to the People of Idaho.
"We would like to congratulate the Idaho Lottery for achieving an outstanding return to the State of Idaho and its citizens," said Dr. Chris Dimitriadis, INTRALOT's Group CEO. "We are grateful to the Lottery for their trust and long-standing partnership and we look forward to continue creating value and driving their growth through our state-of-the-art technology and advanced quality of services."
Byron Boothe, CEO of INTRALOT, Inc. commented: "The Idaho Lottery's leadership and team's accomplishments over the years, and especially this year (in returning over $55 million to the state during an unprecedented pandemic) are not only industry leading but frankly they are stellar. INTRALOT looks forward to our continued partnership and assisting in generating revenue for the great State of Idaho. Congratulations to our partners, the Idaho Lottery team."
About INTRALOT
INTRALOT, a publicly listed company established in 1992, is a leading gaming solutions supplier and operator active in 44 regulated jurisdictions worldwide. With a global workforce of approximately 3,800 employees in 2019, INTRALOT is committed to redefine innovation and quality of services in the lottery and gaming sector, while supporting operators in raising funds for good causes. Uniquely positioned to deliver state-of-the-art technology across geographies, the company has developed an advanced ecosystem that serves all verticals enabling the digital transformation of gaming operators and offering players an unparalleled gaming experience. INTRALOT has been awarded the prestigious Responsible Gaming Framework certification by the World Lottery Association and is certified under the WLA Security Control Standard. Visit us at www.intralot.com.
For more info: Mrs. Chryssa Amanatidou, Group Corporate Affairs Director
Phone: +30 2106156000, Fax: +30 2106106800, email: press_office@intralot.com