Canvas Retailer
Maximizing simplicity, empowering flexibility
Canvas Retailer is an advanced POS terminal software solution designed for operators seeking increased flexibility when offering content and games, along with rapid and secure transaction processing. The solution features the Canvas Retailer POS terminal application, which is powered by the Canvas Retailer backend platform.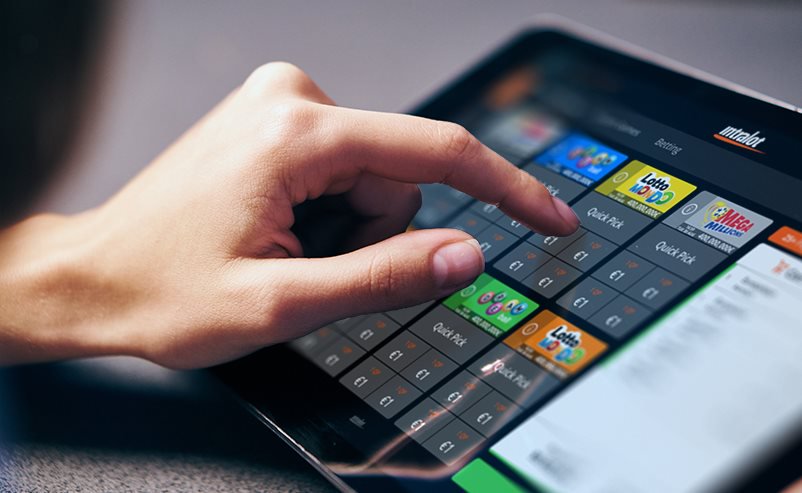 A.
Canvas Retailer POS terminal application
Using the latest technologies (i.e. HTML5, CCS3, Node.js) and based on an open-to-integration concept, the Canvas Retailer POS application is installed in terminals through a web-based thin client approach and an adaptive user interface designed for optimum performance.

Key features & benefits
Omni-Channel
Enables operators to offer a consistent player experience, using content that is aligned across terminal touchpoints and personalized to match different segments.
Seamless single or collective management of function
Most functions can be operated at the terminal either by a single touch or a quick camera reading/scanning, offering utmost simplicity and significant time savings.
Intuitive User Interface
Designed with focus on ease-of-use, the Canvas Retailer POS terminal application's user interface is engaging and intuitive.
Extensive functionalities
Capabilities for advanced reporting, paperless and wireless customer participation, and supporting mechanisms and tools for Messaging, Loyalty, Analytics, Incentives and Promotions.

B.Canvas Retailer Backend platform
Designed as a content-management solution and a logic-configuration system, it allows operators to customize their retailer POS terminals in terms of frontend GUI design themes, logos, game logic, etc.

Main functionalities

Drives the Canvas Retailer POS application, which offers updated content to terminals, customized and scheduled according to territorial, seasonal or other requirements.
Launches and modifies games at any time and on any terminal without the need for software updates.
Features a game ticket designer tool for rapid layout customization of new or modified game tickets.
Offers a playslip definition launcher tool for new layouts, which minimizes the need for terminal software updates.
Introduces Marketplace, an e-Shop where retailers can find additional application modules to further optimize their business processes.