PhotonX
The lightning-fast performing terminal
PhotonX is the most powerful and best-performing terminal, designed to revolutionize Lottery and Betting retail operations.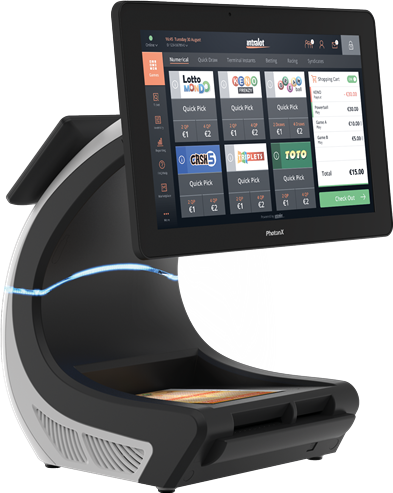 Camera Technology
With PhotonX's camera technology, scanning a set of playslips or tickets is easier, faster and more accurate than ever. Any limitations imposed by traditional scanners, any bottleneck or speed-limiting factors belong to the past.
Processing "Powerhouse"
PhotonX incorporates state-of-the-art processor and memory options that speed up all operations, while optimizing power consumption.

Multimedia Capabilities
PhotonX offers advanced multimedia capabilities to simultaneously drive two additional multimedia screens (Full HD and 4K) and fully serve Lottery's Digital Signage needs, without any additional equipment.
Modular Design
PhotonX is built on a modular architecture. It provides tremendous flexibility, as it offers full access to any of the terminal's main modules for installation, service, maintenance and everyday use, with minimal effort and no special tools.
Reliable & Maintenance-free
PhotonX integrates top quality electronics and solid-state hard drive. Its camera technology with no moving parts, makes the terminal resistant to wear and tear, regardless of workload and environmental conditions. PhotonX's maintenance free concept reduces operating costs and offers consistent performance during its lifespan.
Usability & Ergonomics
PhotonX employs an adjustable, 15-inch wide touch screen with excellent responsiveness and great clarity under all lighting conditions. All functions are triggered with a single touch or a sweep of the hand. Along with its ergonomic, "C-shaped" form, with curved surfaces and rounded edges and corners, PhotonX provides maximum comfort and effortless everyday use.
Security & Integrity
As security and integrity are of paramount importance, PhotonX incorporates an extensive hardware and software features' set to protect retailers and Lottery operators from unauthorized access.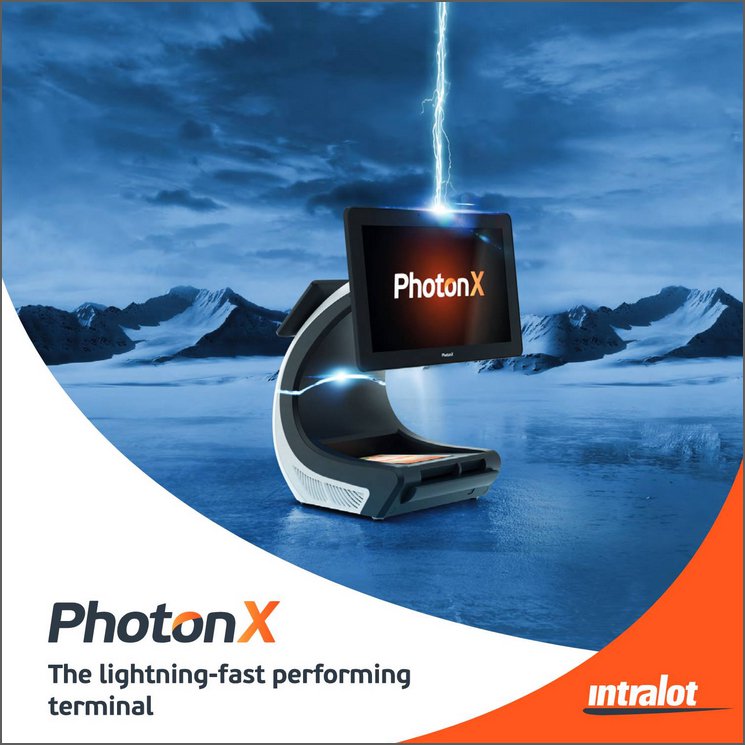 Brochure