Proton
The all-in-one Lottery terminal
Proton is a next-generation all-in-one Lottery terminal, designed for retail counters with limited space. Thanks to its very small footprint, it is ideal for use in small shops and in-lane applications.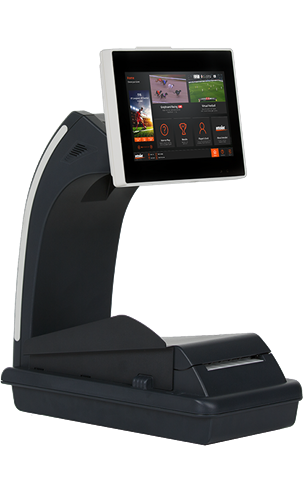 With a slim design and very small footprint featuring a 10-inch projected capacitive touchscreen and an embedded lottery ticket printer with auto cutter, Proton is ideal for small shops, in-lane placement, or any other traditional or non-traditional POS with limited space and a low to mid-volume load.

Featuring an integrated camera, based on INTRALOT's superior imaging technology for reading palyslips and barcodes and an embedded thermal printer, Proton offers capabilities found in full size Lottery terminals.
Featuring a future-proof design, Proton is the industry's smallest Lottery terminal to utilize a camera technology for reading playslips and tickets.
Patented ICON digital camera
10" adjustable touchscreen for increased ergonomics
High processing power for rapid operations
Multiple wired and wireless connectivity options
Embedded printer with easy paper loading system
Multiple security options
Future-proof platform with no moving parts
Small footprint: 30x16cm (DxW)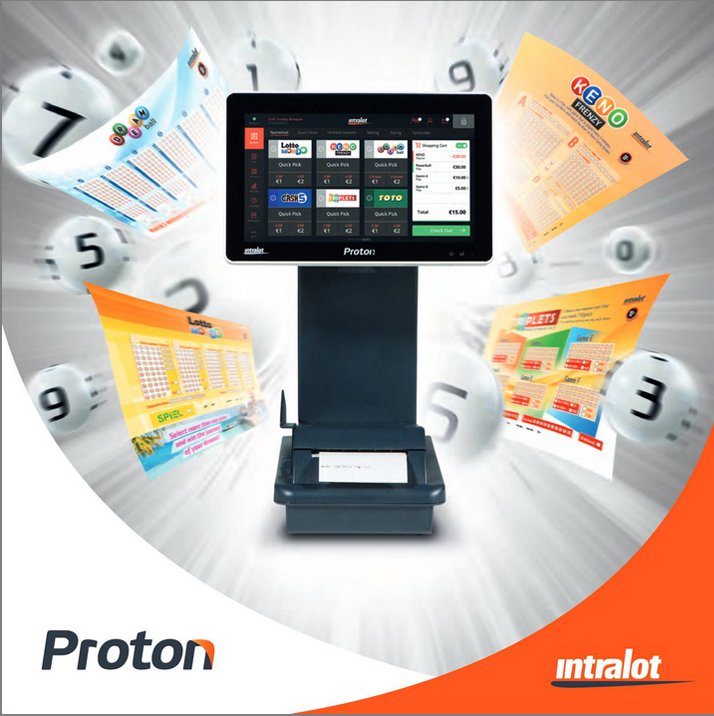 Brochure